Never miss an update again!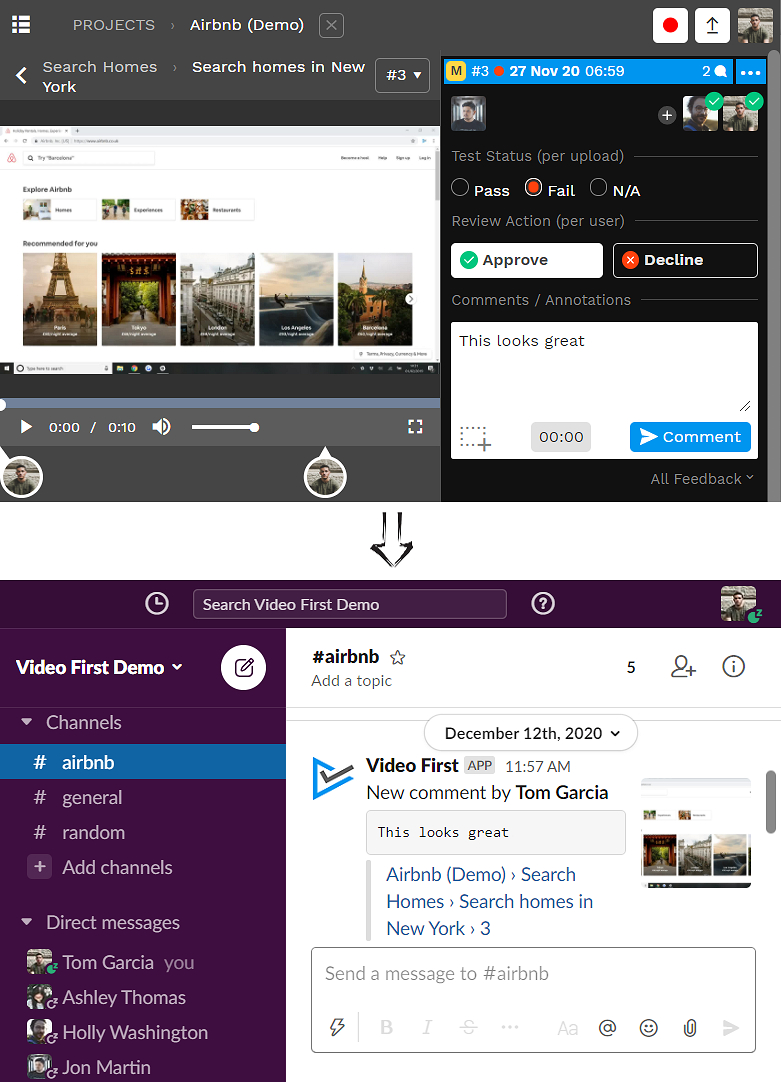 Video First for Slack is the perfect productivity companion! This integration connects Video First projects to Slack channels which has many benefits including: -
Visibility – visibility of Video First activity is increased when notified in Slack.
Confidence – your software team is informed when user interfaces tests are uploaded and reviewed, increasing confidence.
Collaboration – all feedback on Video First is immediately and automatically reflected in Slack.
Streamlined Process – Slack users can get value from Video First without even having to log into Video First!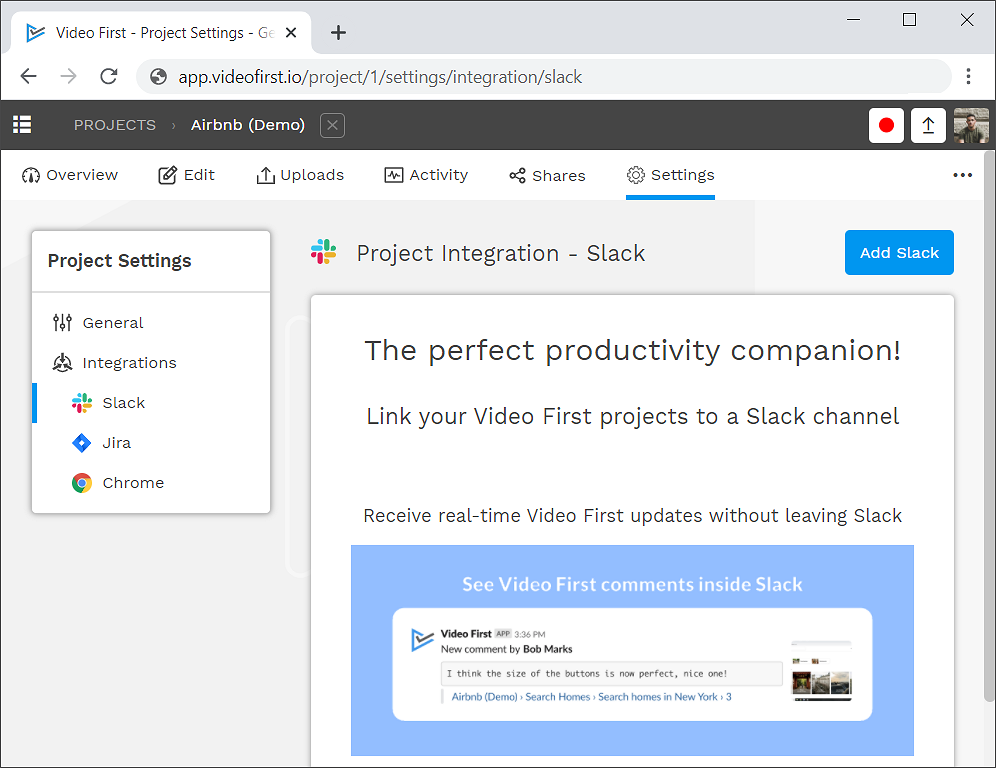 To link a Video First project to a Slack channel do the following: -
Open a Video First project.
Select Settings in project menu, then Slack integration in side menu.
Click Add Slack button and follow the instructions to complete.
More related information is available in the following news and articles.