After many months of hard work we are pleased to announce the launch of our new website!
The new website has been completely redesigned from the ground up. The aim was to create a site which was slick, bold and confident but also super easy for us to update / add content.
This is our third website and we thought it might be interesting to look at the previous iterations and how the Video First website has evolved over this last 3 to 4 years.
Website Version 1 (Dec, 2017)
The first website went live in December, 2017 when the company was really only at the idea stage. At that point, the product name was Video First Testing (aka VFT) and the idea was purely on automation with no mention of manual recording / testing.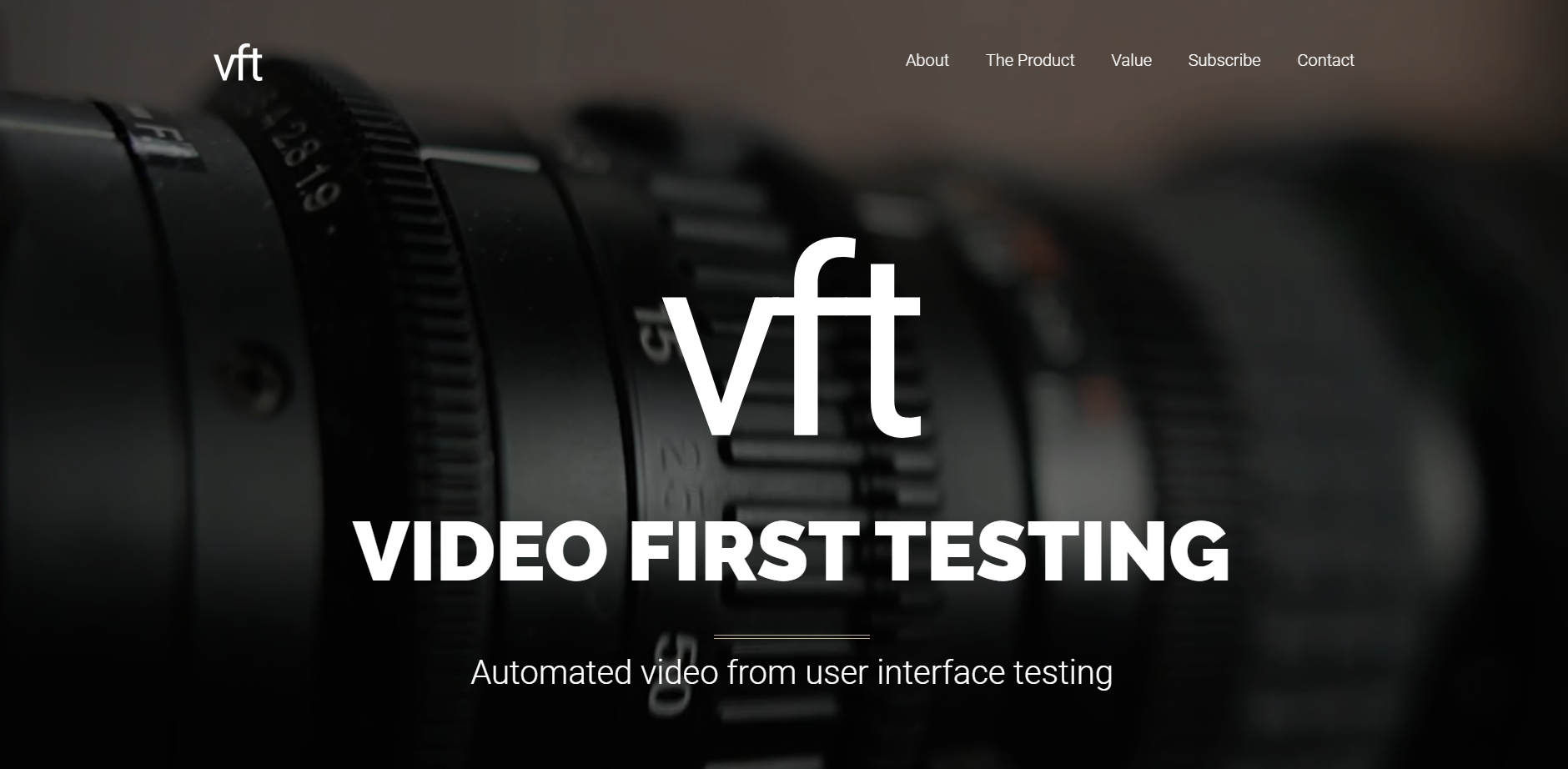 The website was implemented quickly over a weekend using a single page Bootstrap template. It was created primarily to support an application to the Ignite Propel Accelerator. The site introduced the problem area of user interface test automation and how video capture from these tests could help software companies do better testing. This website is still available at www-v1.videofirst.io.
Website Version 2 (Feb, 2019)
The next website came out in February 2019 when the product had been released as a beta. The name had changed to Video First and the product had shifted from an automation only solution to a tool which supported manual user interface testing (and also the journey to automation). This evolution had occurred while on Ingite Propel Acelerator based directly on feedback from our earlier users / customers.
This website was professionally designed and created using GatsbyJS and whilst it ran really fast it was a pain to update and add content to. This meant that most of the focus of Video First was on the product development / customers and unfortunately the website got very little attention. This website is also still available at www-v2.videofirst.io.
Website Version 3 (Mar, 2021)
Fast forward to today and we are pleased to introduce our new website with a bold and slick new look!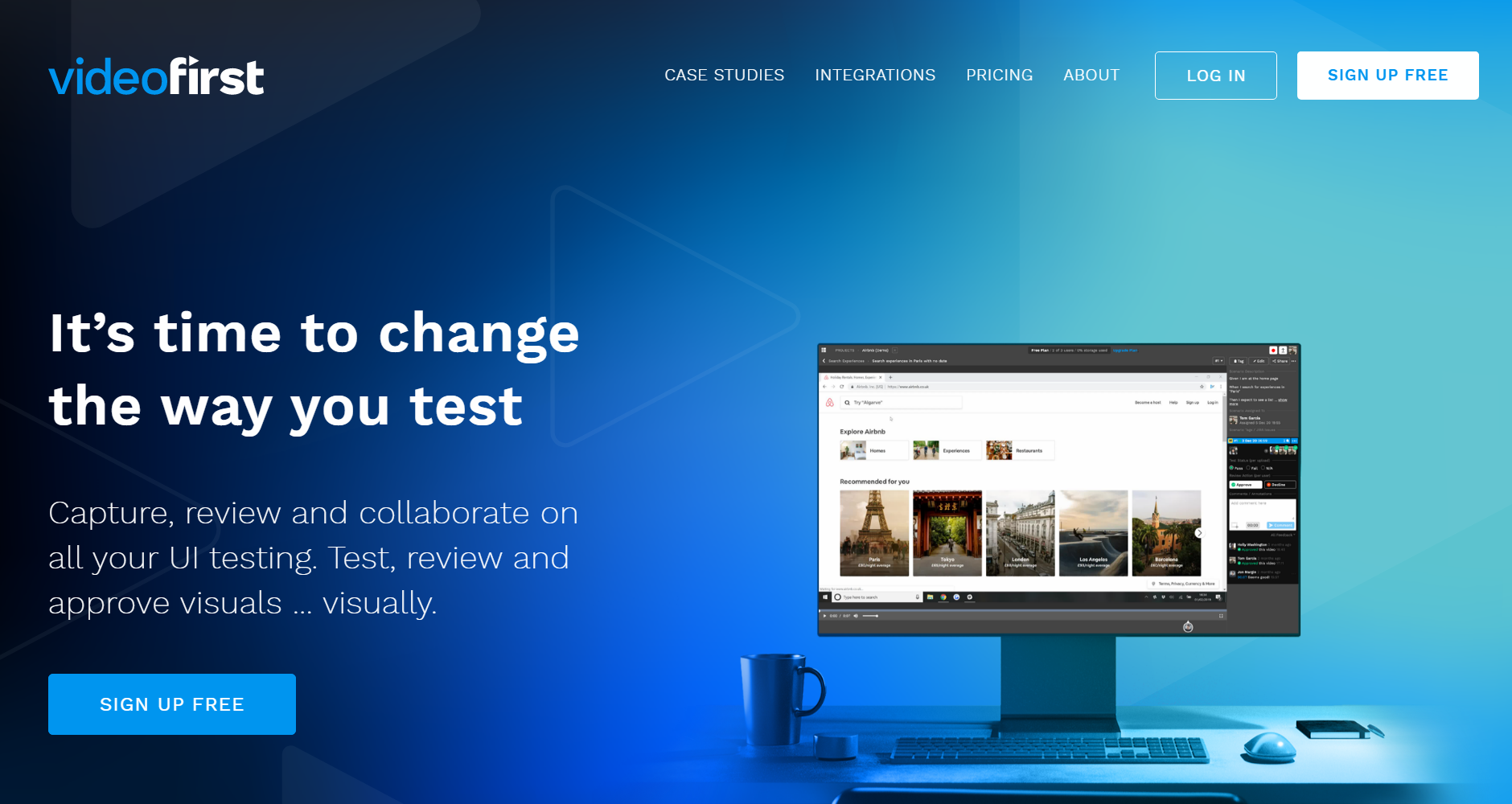 This website has been implemented using PHP and uses a CRM to make it super easy to add new blog articles (like this). I'd like to thank the following for their specific contributions: -
Neil Irwin –

PHP

developer who implemented initial website build.
Andy Henry – designer who created final design of site.
Sunny Side Up – marketing company who helped with messaging / content.
Content wise, the website contains the following sections: -
Case Studies – case studies from our customers and new ones will be added regularly.
Integrations – dedicated integrations section (currently Jira, Slack, Chrome).
Pricing – fair and transparent pricing plans are available here.
About – learn about Video First and our mission to improve user interface testing.
News – blog articles which detail the Video First journey, including all major releases / announcements.
We also have other dedicated pages such as security etc.
Coming Soon
We are also working on a new section which is coming very soon: -
Support – dedicated support section of website containing (a) documentation, (b) product

FAQ

s © technical articles.
We are constantly trying to improve and we would love your feedback on the website!
Contact us at [email protected].